Video Credit: Savage Geese. Story credit Corvette Blogger
Here's the high-quality documentary-style video we've been waiting for. Savage Geese takes a deep dive into the making of the C8 Corvette at the Bowling Green Assembly Plant. The video clocks in at over 40 minutes long and it's one of the most detailed looks into the operations at the plant you can see without actually being there.
Jack from Savage Geese bought a new 2023 Corvette Z06 and had the opportunity to follow the car down the assembly line. Along the way, he talks with many of the people who assemble the Corvette. We get their perspective on what it's like to build America's Favorite Sports Car, and what it means to them personally to be part of the Corvette family.
---
Win a 2023 Corvette Z06 70th Anniversary Edition with Z07 Plus $25K Cash for Taxes!
The National Sprint Car Hall of Fame and Museum will be giving one lucky winner the opportunity to bring home a 2023 Corvette Z06 70th Anniversary Coupe with the Z07 Performance Package plus $25,000 cash to pay for the taxes. This 2023 Z06 has the exclusive 70th Anniversary White Pearl Metallic exterior with Ceramic leather GT2 seats. The car is powered by the naturally aspirated 670-hp LT6 that revs up to 8,600 rpm! Your donations help to support and promote the non-profit National Sprint Car Hall of Fame and their mission of promoting sprint car racing.
Ticket packages start at just $25 and Thundering Thursday readers get 20% Bonus Entries. Enter today to win the most anticipated Corvette ever by Clicking Here!
---
This Week's Owners' Corner
George K. Part #5 of 5 (to read past editions, Click Here) 
The undercarriage was extensively hand and steam-cleaned revealing a totally rust-free frame and original suspension components. Several pounds of Pikes Peak dirt were removed from atop the frame rails. Only Sunoco 110-octane racing fuel was pumped to ensure trouble-free performance. This has to be one of the strongest running '62 fuelies out there.
The driver and passenger carpets were replaced to maintain a fresh appearance. A complete new aluminized exhaust system was installed to replace the headers and racing exhaust which had to be cut out using a Sawzall tool. A stock-appearing Hurst T-Handle shifter replaced the oversized unit. New original equipment US Royal tires were fitted on the Kelsey-Hayes 15×5.5 wheels. All the chrome and stainless exterior brightwork is original to the car.
Given the Daniels family ownership of the dealership, they were in the unique position of being able to retain possession of the complete dealer file of paperwork. Elizabeth confirms that her father had kept extensive meticulous records of the engine rebuild, maintenance, and service performed; however, following Bill's death Susan thought they were worthless, so she disposed of them.
Finding an early high-performance Corvette with the kind of pedigree, provenance, history, and authenticating documentation has been the highlight of my 60-year history with the marque.
The car was then sold to the husband of Elizabeth Daniels, who bought it as a surprise birthday present for her. She was in tears of joy when she received it..
---
Just in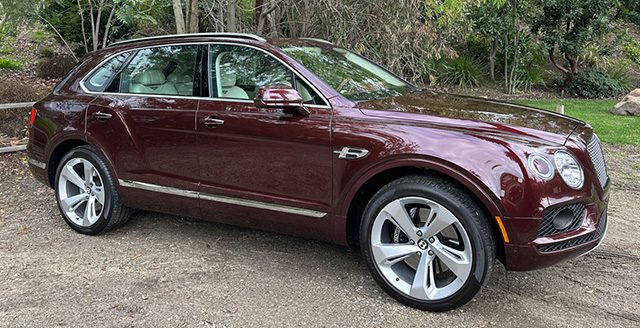 2019 BENTLEY BENTAYGA V8 S.U.V.
Only 15,323 Miles!
Cricket Ball w/Linen interior, 4.0L Twin Turbo V8, 8-spd. automatic.
Looking to off-road it in style? Look no further then this "ultimate" SUV, the Bentley Bentayga! This one-owner, CA. example is certainly one of the prettiest examples we've ever seen!
And it's loaded!
Optional equipment includes:
Touring Specification.
Extended Range-Solid and Metallic.
Colour Specification.
22? 5 spoke painted alloy wheels.
Contrast Stitching.
Embroidered Bentley Emblems.
Duo Tone 3-spoke steering wheel.
Contrast Binding to carpet overmats.
Hand Contrast stitch to steering wheel.
This vehicle is absolutely pristine throughout!  The photos don't do it justice!
---
2003 50TH ANNIVERSARY
Like new with only 3,200 miles!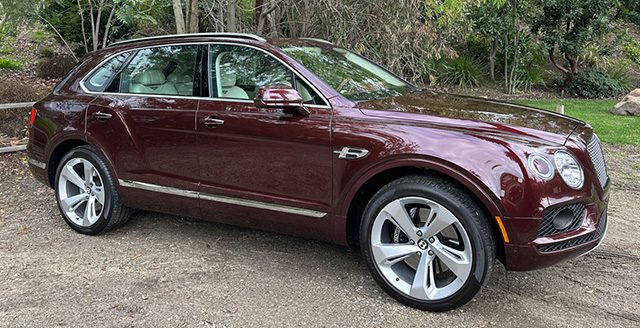 Rare 6-speed manual transmission!
We always jump at the chance to acquire pristine, low miles examples of any car we can find. And this '03 is no exception. Having traveled only a bit over 3k miles since it rolled out of Bowling Green, the car still smells new inside! It's equipped with the aforementioned 50th Anniversary Pkg and as an added bonus, it just happens to be a rare 6-spd. manual! The car is pure class. So, if you're in the market for an awesome C5, look no further! Here she is!
New year special price: $52,900 $39,900!
---
If you have a 2023 Black Z06, we have Cash!

Click Here or email me to talk about your Z06 for sale: Troy@CorvetteMike.Com!
---
Parts For Sale!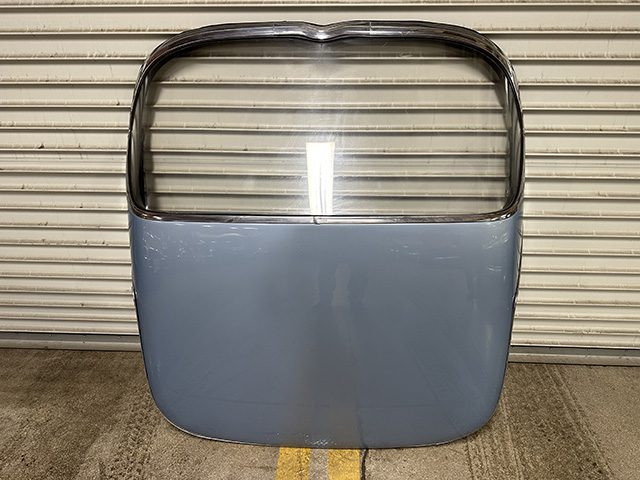 Corvette C2 (mid-year) hard top. Elkhart Blue with Blue headliner.
Restored with nice paint, clear back window and soft seals.
This top will fit a '63-'67 Corvette Convertible.
We also have C1 hardtops for sale.
Priced at: $5,900
Call 714-630-0700 or email: Troy@CorvetteMike.Com
---
CF1 Roadster
Kindigit Designs & Corvette Mike Collaboration

Kindigit Designs of Bitchin Rides and Corvette Mike have collaborated to bring you the Koolest of Bitchin Rides — a series dedicated to the ultimate resto-mods. The last of a true breed of combustion engines purpose-built by Lingenfelter, developing enough horsepower to rip the steel cords right off these Michelins.
This combination of a very limited, select edition of carbon fiber bodies mated to Roadster Shop chassis culminated into something very special. The first, from scratch, retro look 1953 Corvette Roadster with all the trick goodies of modern-day Sportage transportation with a flare to dare you not to stare.
This CF1 is already SOLD, though you can custom build
and reserve yours today! Talk to us, baby!!
Call 714-630-0700 or email: Troy@CorvetteMike.Com
---
1967 Black 435
&
Red 1959 Wanted!
If you have a 1967 Black L71 427/435
and/or
a Red/Red or Red/Black 1959, we have Cash!

Email me to talk about any cars you want to sell: Troy@CorvetteMike.Com!
---
Comic of the Week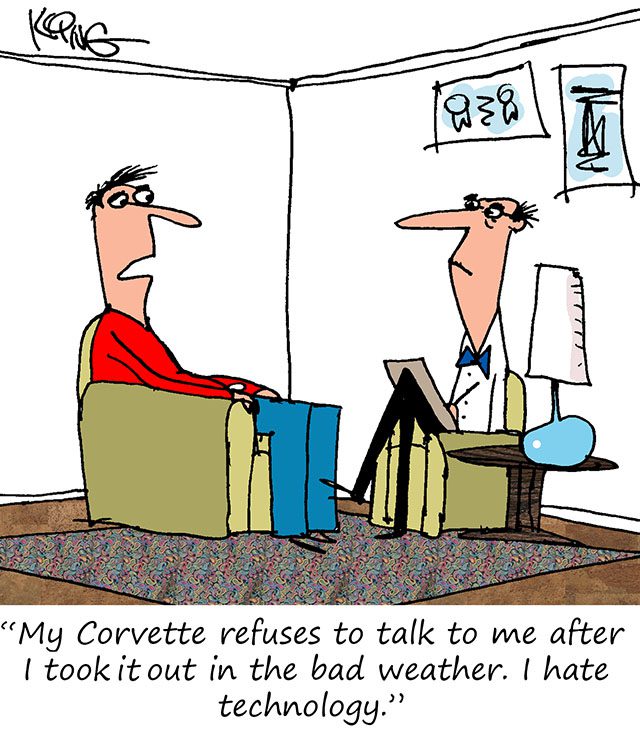 Powered by WPeMatico